Welcome, Spring! It's a little early for live butterflies, but never too early to brighten up the house with some colorful crafted ones. Throw in a few butterfly books and we've had a lovely celebration of spring's arrival.
Check out these gorgeous books featuring butterflies. Lois Ehlert is a great kids' artist, and
Waiting for Wings
is her wonderful introduction to butterfly species and life cycles. Eric Carle's illustrations make
The Lamb and the Butterfly
another bright and fun spring book.
Butterfly Count
is a story about prairie restoration and the National Butterfly Count that occurs every 4th of July.
Butterflies in the Garden
is a non-fiction book about various species of butterflies and how to attract them to your own yard.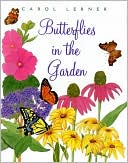 I invited the kids to make tissue paper butterflies that I found on an awesome art website,
Deep Space Sparkle
. T was pretty insistent that he just wanted to color them. S made up for it by using a great volume of the tissue paper. Incidentally, egg cartons? Not a great storage place for tissue paper bits.
My Wall
Another project we did this week was the concertina fold butterfly from
Kids Craft Weekly
. We recycled some old artwork for these.
I'm super proud of my butterfly life cycle snack! Peas for eggs, sesame sticks for the caterpillars, olives for chrysalises, and farfalle for butterflies. The kids are hard to impress, though. I guess they have more sophisticated tastes than I do.
When T's preschool studied butterflies I did a different snack, using fruit leather (antennae), celery and cottage cheese (body), and pretzels (wings).
Here are a few of our favorite butterfly kids' songs:
Elizabeth Mitchell and Lisa Loeb sing a lovely bi-lingual (Spanish and English) butterfly song/ lullaby in their soothing children's CD,
Catch the Moon.
Get the individual song online or buy the whole album-- I love it in its entirety.
Also, at the
kids' yoga studio
downtown we have fun doing yoga to Shakta Kaur Khalsa's
Fly Like a Butterfly
on her
Happy
CD. My kids liked it so much that I bought the song on I-tunes for a buck.
I'm not huge into videos, but the HBO Classical Baby ones are very nice-- educational, with no dialogue (except the poetry one), and not too fast-paced. There's an animated video of Frederico Garcia Lorca's poem,
Mariposa
in the Poetry dvd. Watch
Mariposa
for free online at
the poetry foundation.
For more butterfly fun, check out a cheap and easy way to make dramatic play of a butterfly's life cycle at
Dresses and Messes
. Another gorgeous butterfly craft and some cute snacks are at
Honey Bee Books
.
Thanks for stopping by. Come back next week for a yoga theme!